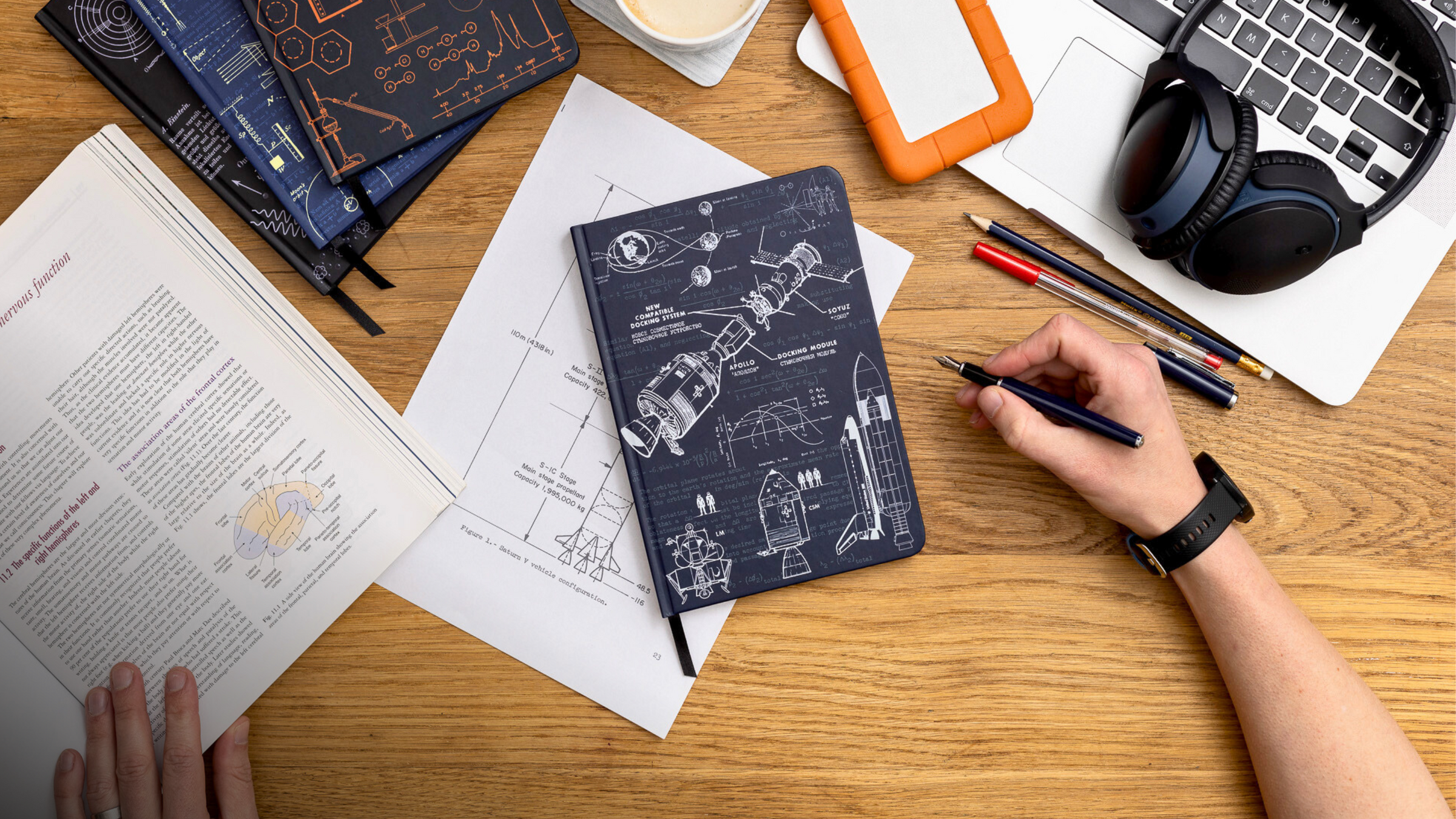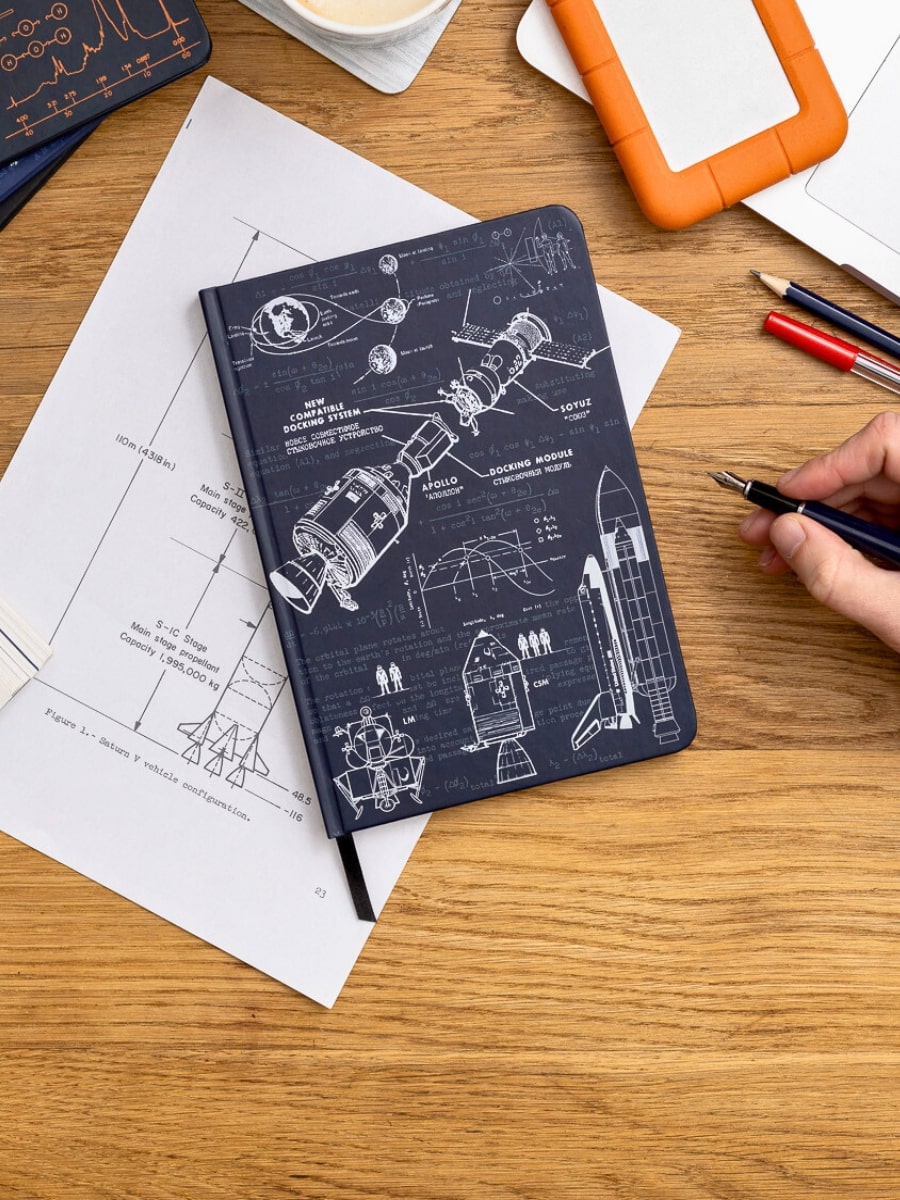 For your lab, lectures or living room
Rated 4.98/5.0 (300+ reviews)
"Bought as a gift for my science obsessed partner and he loved it!" Corrin B, UK
Planning your next experiment?
Writing notes for your exams?
Taking some time to yourself to jot down a few thoughts?
Let customers speak for us
our story
How it all began
Hi, my name's Damian and I'm the founder of Atoms to Astronauts. Thanks for stopping by and taking a look at our science store. If you'd like to know more about our story, click below.
be inspired
Your notes alongside those of the greats
We began Atoms to Astronauts because most science gifts and merch are a bit dull or uninspiring.
We wanted beautiful covers to reflect our love of science and show off the achievements of history's greatest scientists.
So, we included extracts from the works of Newton, Curie, Einstein and more on our covers to inspire you as you build on their legacy.
our paper
A notebook is only as good as its paper
We've selected some of the finest, fountain pen-friendly paper available in the UK so as you write the next great theory (or simply your shopping list) your pen will glide over the pages.
And our lay flat thread sewn binding allows your notebook to fall open.
Handmade in the UK
We partnered with a world-renowned bookbinder to produce notebooks befitting of the great scientists on the covers.
Handmade by a team of experts using techniques honed over generations our handmade notebooks are carefully constructed entirely in the UK.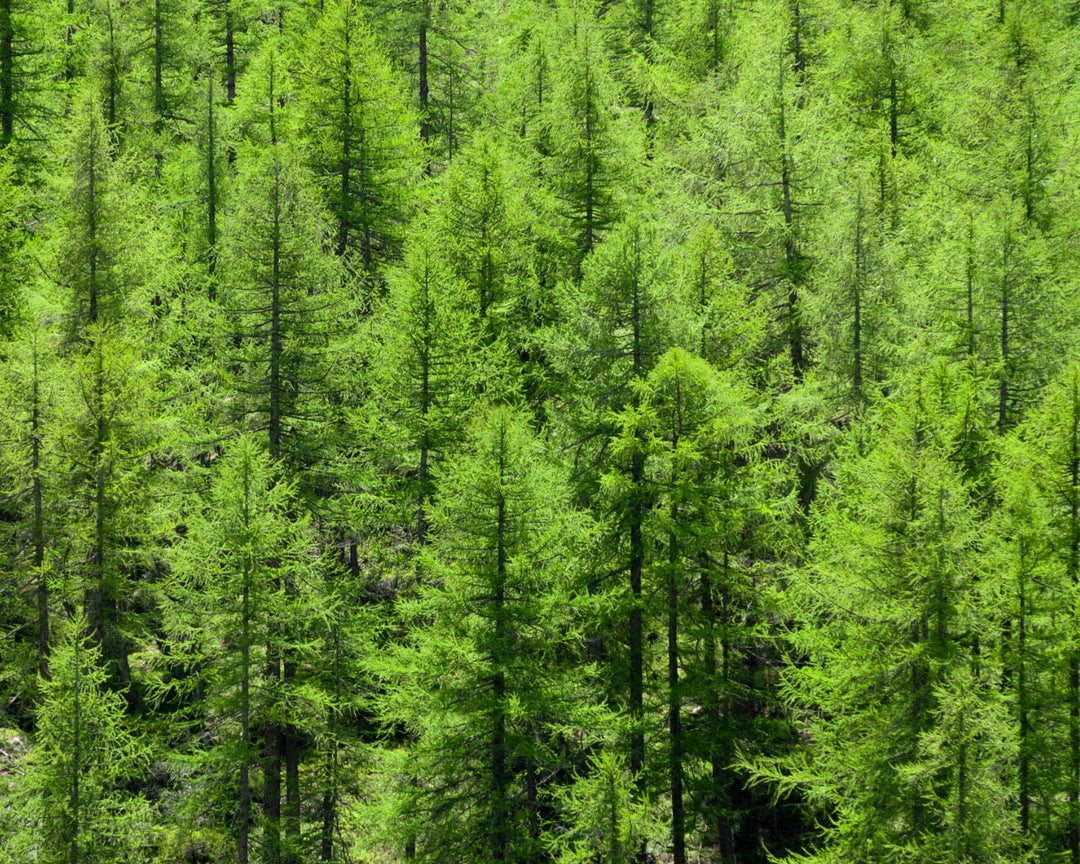 We're doing our part
Sustainable Materials & Practices
Our notebooks are made in the UK so only have to travel a few miles from our manufacturer to us.
This greatly reduces CO2 emissions compared to using overseas manufacturers.
Once you've opened your science parcel from us, you can place all the packaging in the recycle bins, including the tape (even the packing peanuts are compostable).
All our paper is FSC certified and recyclable (but these notebooks aren't for throwing away once finished!)
Frequently Asked Questions
If your order hasn't arrived please get in touch and we'll investigate.
If you ordered from outside the UK and it hasn't arrived on time, get in touch. The chances are it has been held up at customs and we'll investigate for you.
We are able to ship to 220 countries so the chances are, yes we can get our notebooks to you. If you'd like us to investigate further, email info@atomstoastronauts.com or use our contact page below.
We'll pack and post your order within 24 hours of it being ordered (Monday-Friday). If for any reason there's a delay, we'll be in touch.
From start to finish our notebooks are made entirely in the UK
We've selected 100 gsm, off-white, UK-milled paper for our notebooks. It has been independently verified as fountain pen friendly (please refer to product images for a pen-test).
We're quickly growing our catalogue of fields of science covered. If you can't find what you're looking for, message and we'll add it to our list - the larger the number of requests, the higher the chance it will be produced next.